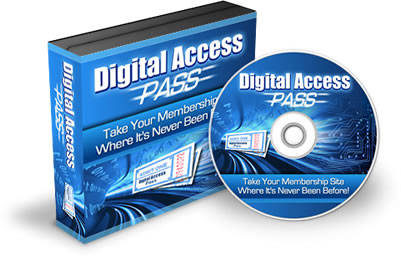 You probably already know that the two most talked about membership plugins for WordPress are DigitalAccessPass.com (DAP) and WishList Member (WLM).
While it is true that WLM has much better marketing, and is probably the more famous of the two, DAP has been silently picking up market share for the last 2 years.
In fact, it has been my personal experience that unless you want a very simple membership site with no content dripping or any of the advanced features, then DAP is your best bet to create a full-featured membership site that has everything you would want from an automated, easy-to-manage, easy-to-publish membership site.
I have used them for a year now, at www.myforwardsteps.com
Their new version is coming out in a few days, and they're doing an anniversary sale, which gives you a really cool plugin as a bonus. They call this the "Self-Service Store" (SSS) plugin. It lets you create a site like audible.com, where instead of you deciding how your content is dripped to your members, your members actually get to choose how (and in what order) they consume your content. Just that plugin alone is worth 5 times the price of what you would pay for DAP.
Their anniversary sale ends in 5 days!
Check out what's coming in their newest release! It also includes vBulletin integration.